420Patients.com is accepting qualified medical marijuana patients and caregivers to join our network. We value every registered member and we hope to serve you in Arizona. This article brought to you by 420 community friends theCannabisIndustry.org
NCIA recently had a chat with Mark Passerini, co-founder of Om of Medicine, a provisioning center and non-profit organization in Ann Arbor, Michigan, founded to assist their members in safely and securely obtaining medical cannabis in accordance with the Michigan Marihuana Act of 2008.
Cannabis Industry Sector:
Medical Cannabis Provider
NCIA Member Since:
2013
How do you uniquely serve the cannabis industry?
The Om of Medicine uniquely serves the cannabis industry by offering a state-of-the-art members-only facility that provides an unparalleled experience of service, amenities, and information/education pertaining to all things cannabis. Located in downtown Ann Arbor, Om is where the art is, providing a place for local artists to display and make their work available for purchase. Om is a major participant in the Michigan medical cannabis movement by following and supporting local and state political issues affecting cannabis laws, lobbying on behalf of patients, as well as educating through social media. In a broader sense, the Om of Medicine is a cannabis headquarters for the community by staying up-to-date on new research, informing patients on political issues that require action, and by offering seminars from leading experts in the field. We offer a safe, enjoyable, and inspiring experience for our patients supplemented by free comedy shows, cultivation classes, political activism workshops, guest lectures, and much much more. The Om of Medicine is deeply committed to environmental responsibility and has implemented a robust sustainability action plan for the past four years of the facility's operation. This commitment has included dedicating funds to energy efficient investments throughout the facility, as well as investments in off-site renewable energy generation to produce the state's first and only carbon-neutral dispensary.
Why should patients looking for medical cannabis services go to Om of Medicine?
The Om of Medicine is not just an entity, it represents an ideal. Om was founded in 2010 in order to provide the safest and most secure access to the highest quality medicinal cannabis for qualified patients. Both founders and all employees subscribe to the underlying principle of compassion coupled with excellence.
We provide the optimal visiting experience for patients that are either familiar or new to cannabis by personalizing each visit to fit the individual's medical needs. We offer a private, one-on-one consultation that ensures each patient gets the time and attention they deserve. Our selection of medicine is unparalleled and the variety of delivery mechanisms we offer are wide-ranging and ever-changing. Our knowledgeable staff welcomes and assists patients with any questions and provides aid with the state's patient registration process. Our commitment to individualized healing combines lab-tested therapeutic remedies with patient-based research to achieve holistic lifestyle wellness. Our member lounge is enhanced by local art. Cannabis can inspire creativity and the Om of Medicine is a testament to this. There truly is no place like Om.
What is the medical marijuana community like in Michigan?
There are more patients in Michigan than in any other state besides California. Michigan was the 13th state to pass MMJ laws and now there are 23. Every state after Michigan has implemented some type of distribution/dispensary model yet Michigan State Legislature has been slow to act on this issue which leaves many patients without a safe place to acquire their medicine. The past six years have been difficult on the community due to some unfortunate court decisions as well as reductions in protections for patients. Despite several setbacks, the medical cannabis community in Michigan is a persistent bunch and we're confident that the more we engage in the political process and educate and advocate for transparent, reasonable and accountable laws, the quicker patients will have permanently secure and safe access to their medicine.
Where do you see it going?
Over the past couple of years, with the help of several advocacy groups and our full time lobbyist in Lansing, there has been much progress. There are two bills awaiting passage in the State Senate. The first, HB 4271, will allow a local option for licensed dispensaries. The second bill, HB 5104, will provide alternative delivery methods other than smoking. Both bills overwhelmingly passed the State House 95-14 and 100-9, respectively. We have no doubt that the State Senate and Governor will do the right thing and pass these two important pieces of legislation.
You recently began helping to form the Illinois Cannabis Industry Association (ILCIA), a state-affiliate of NCIA. What led you to step up your involvement in this way across state lines?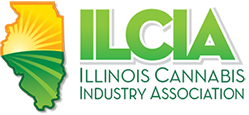 Our experience in Michigan has made it clear that political involvement and education early on is key to moving this issue forward. The law narrowly passed in Illinois with 78 House and Senate members voting "NO" on HB 1 with the House only passing the bill by a marginal 4 votes. There is clearly much work to be done! In terms of state population, Illinois is the second largest [medical marijuana state] after California and has a chance to lead on this issue. The state has touted its medical cannabis law as the most restrictive and closely monitored law in the country. We want to make sure that the rights of the patients are not infringed upon and that the 4-year 'pilot program' becomes a permanent option for the patients of Illinois. As the state's affiliate to NCIA, ILCIA will provide a voice for businesses, patients, and other key stakeholders by advocating for laws, regulations, and public policies that foster a healthy, professional, and accountable medical cannabis industry in our state.
Why did you join NCIA?
We joined NCIA because we realize that there is power in numbers. NCIA has been the country's only industry-led organization engaging in legislative efforts to expand and further legitimize the legal cannabis market in the United States. The members we have met through NCIA and its leadership are second to none and we are confident that they will push this issue over the finish line. The work they are doing to reform tax laws and allow access to banking is of the utmost importance for our industry to survive. It is difficult work but in order to succeed, we must work together!
Contact:
Mark Passerini
Om of Medicine website
Om of Medicine Facebook
Illinois Cannabis Industry Association (ILCIA)
Illinois Cannabis Industry Association (ILCIA) Facebook
If you are a member of NCIA and would like to contribute to the NCIA blog, please contact Development Officer Bethany Moore by emailing bethany@thecannabisindustry.org.
The post NCIA Member Profile: The Om of Medicine appeared first on National Cannabis Industry Association.