420Patients.com is accepting qualified medical marijuana patients and caregivers to join our network. We value every registered member and we hope to serve you in Arizona. This article brought to you by 420 community friends theCannabisIndustry.org
NCIA recently had an opportunity to speak with Aundre Speciale, director of CBCB, a locally-licensed medical cannabis dispensary in Berkeley, California. CBCB is a patient-centered collective with limited membership, bringing patients access to medicine in conjunction with a natural perspective of wellness, and they offer educational seminars, support groups, and a variety of services.
Cannabis Industry Sector:
Medical Cannabis Provider
Sustaining NCIA Member Since:
2014
How do you uniquely serve the cannabis industry?
My background is a mix of activism, politics, and industry. I have worked for cannabis reform for 25 years as an activist and lobbyist, gaining civil disobedience experience as well as political allies. Through my activism I have been able to hear directly from patients what their needs are, and I now currently operate several dispensaries throughout the state.
My model for dispensing medical cannabis has included opening community centers that provide free services to patients and the local community, working closely with community service providers and city government to create enlightened cannabis policy, and funding major cannabis research and reform projects. I currently share my operational experience by sitting on the boards of a number of licensed dispensaries throughout California. I have been inspired by and learned from the compassionate models of people like Jack Herer, Eddy Lepp, Dennis Perron, Val and Mike Corral with WAMM, Debbie Goldsberry and Don Duncan with Berkeley Patients Group (BPG), and many more.
Why should patients looking for medical cannabis services go to Cannabis Buyers' Club Berkeley (CBCB)?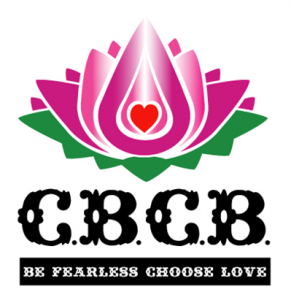 CBCB was started in 1996 by patients with a desire to help other patients. It continues in the same spirit. We have two employees who have worked at the collective for more than 15 years, and we have patients who have been with the collective since its beginning. I became director in 2007.
CBCB's style is uniquely Berkeley, as are its compassionate patient-centered programs. We offer many support groups, educational seminars, wellness programs, and a compassion program that provides free medicine for patients, including children with epilepsy, chemo patients, veterans, and end-of-life patients. Many programs and services are run by patient volunteers, "patients helping patients." CBCB believes in community responsibility and not only funds and supports cannabis research, campaigns, and advocacy, but also supports community events, projects, and organizations. Our patient volunteers walk the neighborhood daily picking up all trash, while an extra CBCB security guard patrols the neighborhood greeting neighbors. Our employees are compassionate and cannabis-educated and are happy to spend as much time as patients need to assist them in finding the medicine that works best. CBCB has an unusually large range of products to serve the individual needs of our patients. We offer free fruit, coffee, and tea, and hugs are handed out liberally. Our official motto is 'choose love.'
Tell us about your past involvement in the California medical marijuana community. Where do you see the laws and culture heading in California in the future?
My passion for cannabis advocacy began in 1989 at the height of the "just say no" era when my neighbor, Jack Herer, asked me to join him on the Hemp Bus, touring California and the country promoting hemp for fuel, food, fiber, fun, and medicine. Thus began my life-long love for and dedication to cannabis reform. I have been involved in countless cannabis campaigns and projects, including the federal hemp foods ban protests, and I was key organizer on behalf of defendants in the first federal trials of medical cannabis providers. I'm a founding member of Americans for Safe Access, where I developed its popular peer counseling program, gathered data for lawsuits protecting and expanding patients' rights, and provided best-practices training for dispensary operators. I served on the board of the Marijuana Policy Project for three years, holding the vice chair position. I have been an early dispensary operator, opening dispensaries and working with several cities to craft medical cannabis regulations, including San Francisco, Sacramento, Venice Beach, Berkeley, South Lake Tahoe, and Oakland.

California has had a thriving cannabis culture for generations, and it is hard to get everyone to all agree what direction cannabis regulations should go. But I see California, along with the rest of the country and world, having access to adult-use cannabis, as well as hemp products, in the very near future. People are looking for safer, more natural products, from their medicine to their paints, and cannabis is the answer. Cannabis is the "new" in thing.
Why did you get involved in NCIA?
I love NCIA. I know NCIA's executive director Aaron Smith from the amazing work he did with the Marijuana Policy Project (MPP), and he has a long record of successful campaigns. With NCIA, he has proven to be a strong, effective leader who has assembled an incredible staff. I appreciate the caliber and experience of NCIA speakers and members, truly the best in the industry, with whom I can truly learn and exchange ideas about timely and relevant industry information.
Contact:
Aundre Speciale
Cannabis Buyer's Club Berkeley Facebook
If you are a member of NCIA and would like to contribute to the NCIA blog, please contact Development Officer Bethany Moore by emailing bethany@thecannabisindustry.org.
The post NCIA Member Profile: CBCB – Cannabis Buyers' Club Berkeley appeared first on National Cannabis Industry Association.