420Patients.com is accepting qualified medical marijuana patients and caregivers to join our network. We value every registered member and we hope to serve you in Arizona. This article brought to you by 420 community friends theCannabisIndustry.org
By Jeff Cohn, CEO of COHN
With the Colorado market looking to reach $1 billion in sales this year, as well as Oregon and Alaska joining Washington and Colorado in regulating retail marijuana sales, the cannabis industry is exploding at unbelievable rate with no end in sight. With so many landmines to navigate in this nascent industry, we wanted to simplify the legal jargon for the Colorado advertising regulations in a quick reference guide. We hope you find this resource useful in building your brand while abiding by the regulation nuances.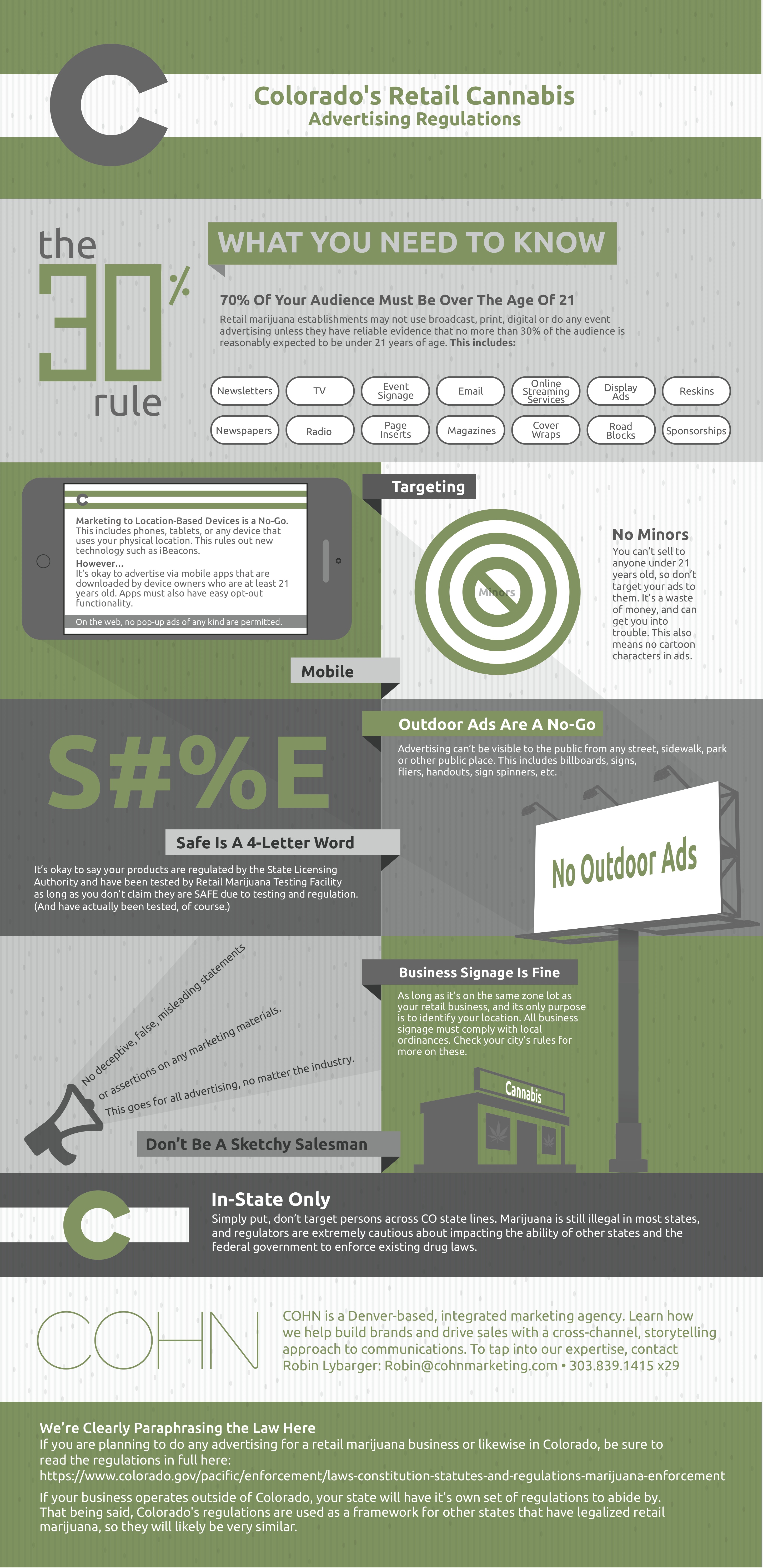 Jeff Cohn is CEO of COHN, Inc., a sponsoring member of NCIA since October 2014. COHN is a Denver-based integrated marketing firm with a passion for contributing their years of retail and service business marketing experience to the cannabis industry. With COHN's expertise, they are well positioned to help expanding businesses grow their brand and recognition.
The post Guest Post: Say It Right – Colorado's Retail Cannabis Advertising Regulations appeared first on National Cannabis Industry Association.