420Patients.com is accepting qualified medical marijuana patients and caregivers to join our network. We value every registered member and we hope to serve you in Arizona. This article brought to you by 420 community friends theCannabisIndustry.org
By Scott Simpson, TricorBraun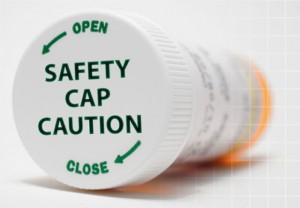 While the legislative landscape in the cannabis industry continues to evolve both locally and nationally, one element that seems consistent is the need for producers and marketers of cannabis-related products to act responsibly in protecting children from unintended access to their products, and for good reason. Though less likely that a child under the age of five would have the desire or wherewithal to consume a harmful quantity of a floral-based product, the compelling nature of some of the edible offerings such as candies and cookies makes the likelihood not a matter of if, but when. And considering the potential liability, purveyors of such products would be wise to take every precaution as it relates to packaging.
Child-resistant packaging dates back to 1970 when after a series of accidental overdoses, Congress passed the Poison Prevention Packaging Act of 1970 and along with it, specific protocol testing to validate the functionality of child-resistant (CR) packaging. As time evolved, additional products deemed dangerous to children such as insecticides and pesticides were also added, and in 1995, the protocol testing was modified to include a 'senior-citizen component' as many of them found current forms of CR packaging difficult to open. When considered along with the oversight from the Consumer Product Safety Commission (CPSC), the governing body for determining what requires CR packaging, this legislation has served both industry and citizenry effectively since inception.
It is well documented that when Colorado began offering recreational marijuana products, there were few packages well-suited for the industry, and while a number of new offerings are in development, many products are currently packaged in the least expensive container and with some dubious CR performance or unverified claims of meeting CPSC guidelines. Indeed Colorado has put forth guidance on the requirements for the market, but prudent producers of cannabis products, especially edibles, would be wise to make purchase decisions based on the true protection the packaging affords and not on price alone. Sooner or later, it would seem, an incident will take place where this very issue will take center stage, and based on our considerable expertise in the packaging arena, we think it to your advantage to be able to demonstrate that balanced judgment (price vs. protection) and proven components were considered when choosing a CR package. Presuming this choice was made well, being able to cite components similar if not identical to those used by the ethical pharmaceutical industry should go a long way to demonstrate reasonable consideration was in fact used to protect the product from accidental ingestion by a child.
A quote often noted by the CPSC is that "child-resistant packaging is not child-proof packaging and as such the components should be considered the last line of defense."
Scott Simpson is Vice President at TricorBraun XpressPak, a Sponsoring level member of NCIA since July 2014, based in St. Louis, MO, with an office in Aurora, CO. TricorBraun, launched in 1902, has grown to become a leading source of rigid packaging and related services, and has extensive experience in this packaging segment and offers assistance to NCIA members in evaluating options for current or future packages.
The post Guest Post: Child-Resistant Marijuana Packaging – Better Safe Than Sorry appeared first on National Cannabis Industry Association.